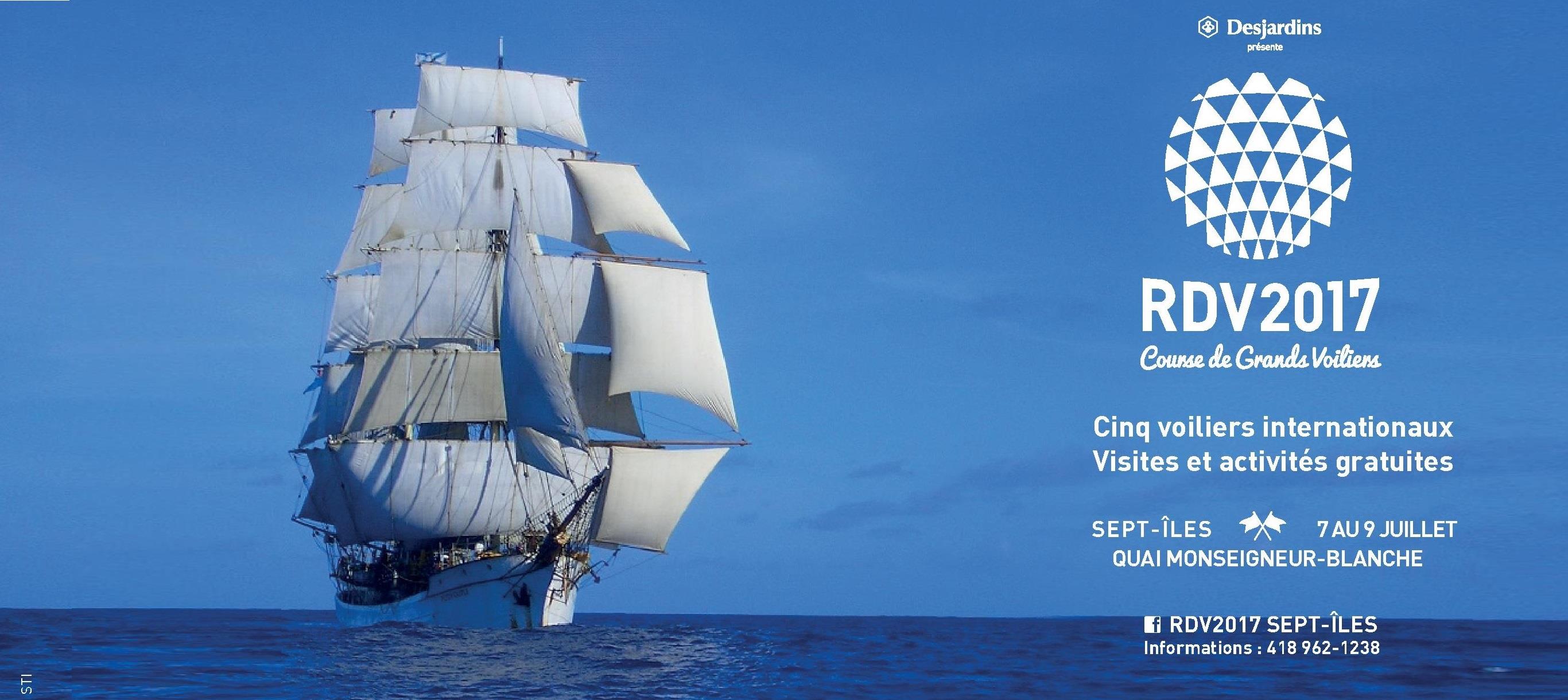 A gathering event to celebrate 150 years of Canadian Confederation!
Between July 7th and July 9th, Sept-Îles will receive 5 sail ships as part of this race. Several free activities for the whole family will be offered to visitors.
For detailed activites and participating ships, visit the event's Facebook page RDV 2017 Sept-Îles .
FULL PROGRAM